100 Glenns Creek Road
Frankfort, KY 40601
502- 564-7647
Monday – Friday 8:00am – 4:30pm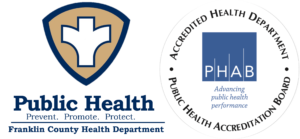 A public health program for people who are injecting drug users (IDUs). 
On March 24, 2015, the Kentucky General Assembly gave municipalities authority to institute a needle exchange program. As a proven practice to reduce the spread of Hepatitis C, HIV and blood-borne diseases. 
Senate Bill 192 was passed to allow local health departments to give clean needles to IDUs in exchange for their used needles, with no criminal penalty for the drug users
Proven to reduce the spread of  hepatitis C, HIV and other blood-borne infections

Provides new, sterile syringes and clean injection equipment
Properly disposes of contaminated syringes
Safe disposal of used needles
Free confidential testing for HIV (optional)
Education about the harms associated with drug use and how to minimize them
Counseling and treatment
NOTE:

 We will not accept needles from patients with diabetes. We realize the need for these patients to dispose of their used needles and have learned from the city/county that these needles can be put in the regular trash if they are sealed in a heavy plastic or metal container such as a coffee can or similar plastic container, like a laundry detergent container. 

We urge patients who need to dispose of needles used for insulin to do so according to accepted procedures.
Persons with disabilities who require alternative means of communication for program information (e.g. Braille, large print, audiotape, American Sign Language, deaf, hard of hearing or have speech disabilities, etc.), should contact the Franklin County Health Department.  Additionally, program information may be made available in languages other than English.
The Franklin County Health Department is an EEO/AA/Title VI/Title IX/Section 504/ADA/ADEA institution in the provision of its education and employment programs and services. All qualified applicants will receive equal consideration for employment without regard to race, color, national origin, religion, sex, pregnancy, marital status, sexual orientation, gender identity, age, physical or mental disability, genetic information, veteran status, and parental status.   
If you have questions or comments about services, providing feedback, website content, website layout, reporting broken links please contact the webmaster.