100 Glenns Creek Road
Frankfort, KY 40601
502- 564-7647
Monday – Friday 8:00am – 4:30pm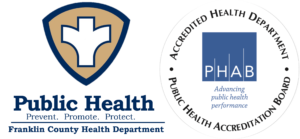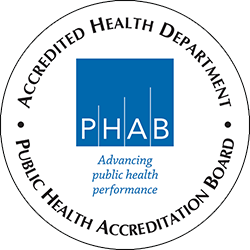 The Franklin County Health Department became initially awarded 5-year accreditation by the Public Health Accreditation Board on February 28, 2013. FCHD became reaccredited in March 2019.  We are proud of our organization, board and staff on this momentous achievement.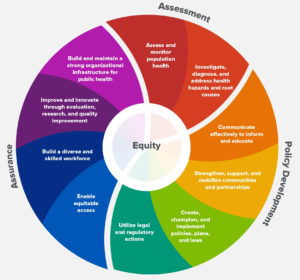 Essential Public Health Services (Revised, 2020)
The 10 Essential Public Health Services provide a framework for public health to protect and promote the health of all people in all communities.
Assess and monitor population health status, factors that influence health, and community needs and assets
Investigate, diagnose, and address health problems and hazards affecting the population
Communicate effectively to inform and educate people about health, factors that influence it, and how to improve it
Strengthen, support, and mobilize communities and partnerships to improve health
Create, champion, and implement policies, plans, and laws that impact health
Utilize legal and regulatory actions designed to improve and protect the public's health
Assure an effective system that enables equitable access to the individual services and care needed to be healthy
Build and support a diverse and skilled public health workforce
Improve and innovate public health functions through ongoing evaluation, research, and continuous quality improvement
Build and maintain a strong organizational infrastructure for public health
Persons with disabilities who require alternative means of communication for program information (e.g. Braille, large print, audiotape, American Sign Language, deaf, hard of hearing or have speech disabilities, etc.), should contact the Franklin County Health Department.  Additionally, program information may be made available in languages other than English.
The Franklin County Health Department is an EEO/AA/Title VI/Title IX/Section 504/ADA/ADEA institution in the provision of its education and employment programs and services. All qualified applicants will receive equal consideration for employment without regard to race, color, national origin, religion, sex, pregnancy, marital status, sexual orientation, gender identity, age, physical or mental disability, genetic information, veteran status, and parental status.   
If you have questions or comments about services, providing feedback, website content, website layout, reporting broken links please contact the webmaster.