Franklin County Health Department
Public Health Saves Lives
FCHD will be closed Tuesday, March 14, for Staff Development.
For Emergency After Hours you can reach us at (502) 875-8582 or FCHD.org/contactus
The Franklin County Health Department (FCHD) daily investigates cases of communicable diseases such as influenza, food-borne illness, pertussis, hepatitis, tuberculosis, and sexually transmitted infections, per 902 KAR 2:020.
Health professionals that are reporting diseases to the Franklin County Health Department can find the appropriate and required forms listed on FCHD.org/contactus. Upon completion please fax the forms to (502)564-9640.
#StaffDevelopment #WeArePublicHealth #TheMoreYouLearnTheMoreYouGrow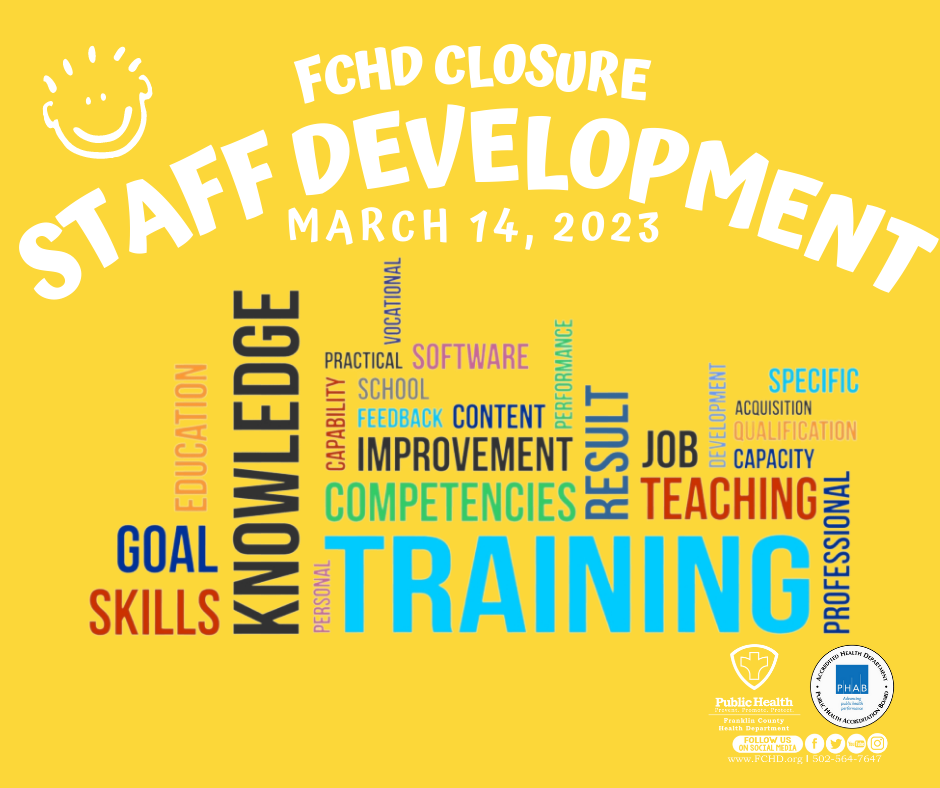 Mission, Vision, Values
Mission
Prevent. Promote. Protect. Franklin County
Vision
Public Health Saves Lives
Values
Helpfulness, Equity, Reliability, Optimism, Efficiency, Service
Employment Opportunities
Public Health Links
Staff Directory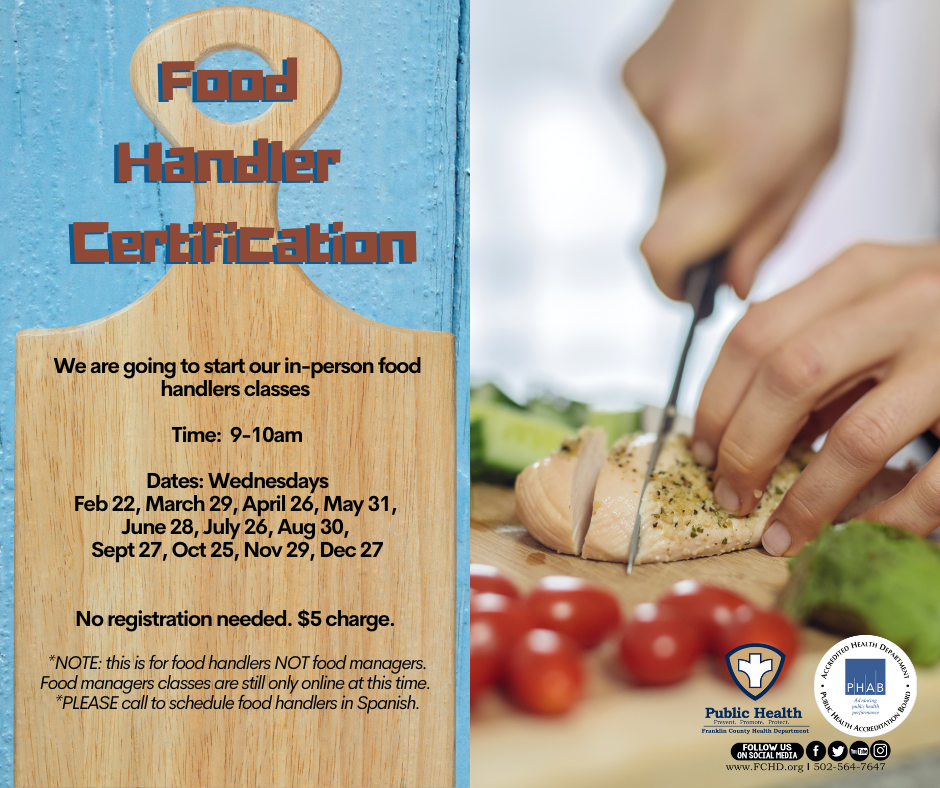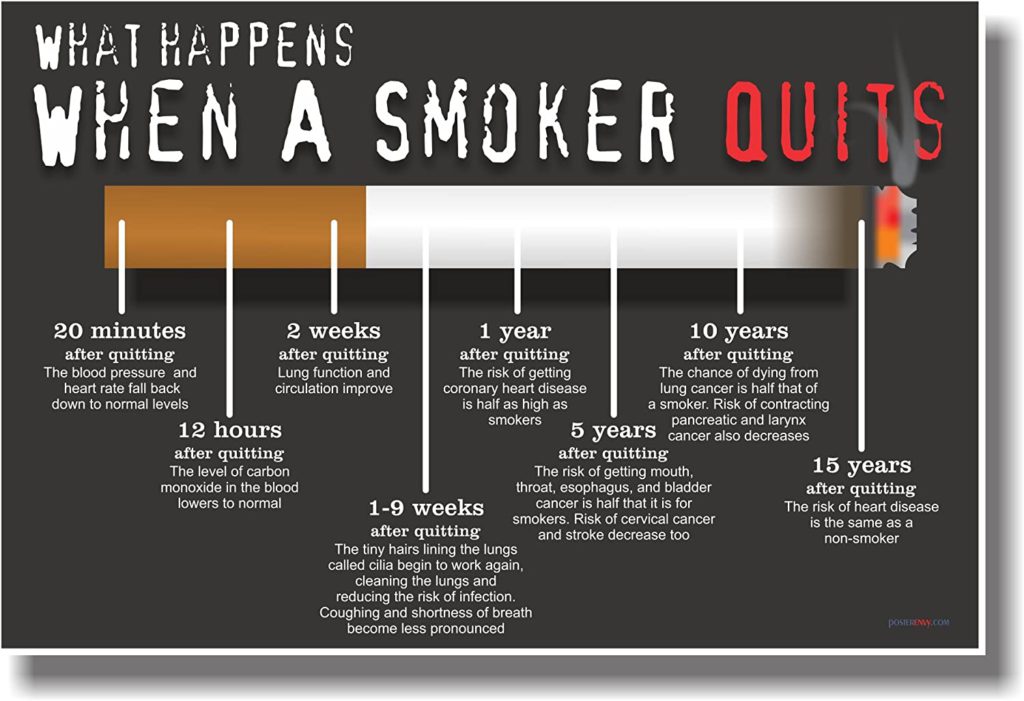 Contact Jennifer Robinson at [email protected] for more information about Tobacco Cessation Programs.
Just Say Yes is a commitment to our young people to create conditions that set them up for success.  Our coalition works together to alter the environmental factors that make kids more or less likely to engage in risky behaviors. Factors like access to fun, healthy activities when school's out, and parents and caregivers that are connected, supported and informed about what kids need to thrive.
Learn about the YES Card and Parent Cafes.
Flu Vaccine

Monday – Friday
8:30am – 4:00pm
Walk-in

Monkeypox Vaccine

Monday – Friday
8:30am – 4:00pm
By Appointment Only

COVID-19 Vaccine (Initial & Boosters)

Friday
8:30am – 11:00am
By Appointment Only

Other Vaccine (Hep A, Hep B, Polio, MMR, etc)

Monday – Friday
8:30am – 4:00pm
By Appointment Only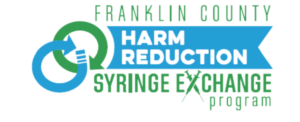 Hours:
Monday – Friday  12:00pm – 3:00pm
Location:
Franklin County Health Department – Clinic Building
100 Glenns Creek Road, Frankfort, KY
Services: Anonymous  & Confidential Program
What do we offer?
– Safe Disposal of used needles
– Clean Needles
– Free confidential HIV testing
– Education
Free Narcan Training and Free Narcan Kit at  FCHD.org/FreeNarcan
Learn more about our program at  FCHD.org/Syringe-Exchange-Program
Location
FCHD
Clinic & Business Office
100 Glenns Creek Road
Frankfort, KY 40601
FCHD- Public Health Center
Community Health, Environmental Health, HANDS
851 East-West Connector
Frankfort, KY 40601
Hours
Monday-Friday
8:00am – 4:30pm
Weekends: Closed
Welcome to the Franklin County Health Department webpage! FCHD is a local public health agency here to serve our community through prevention-based programs and other efforts aimed at assuring the best quality of life for everyone.  We encourage everyone to Live, Work, Play, Pray, and be healthy across Frankfort and Franklin County. 
FCHD Closure Dates
2023
Jan 2- New Year's Closure
Jan  16 – MLK Day
March 14 – Staff Meeting
April 7 – Holiday Closure
May 16 – Staff Meeting
May 29 – Memorial Day
July 4 – Holiday Closure
Sept 4 – Labor Day
Nov 10 – Holiday Closure
Nov 23-24 – Thanksgiving
FCHD Board of Health Meetings
Meeting Location:
Franklin Co Health Dept
Public Health Center
851 East-West Connector
Frankfort, KY 40601
Zoom Meeting will be available
 
Time:
6pm
Dates: 
Dec 8, 2022  (12:00pm)
Mar 20, 2023
June 19, 2023