100 Glenns Creek Road
Frankfort, KY 40601
502- 564-7647
Monday – Friday 8:00am – 4:30pm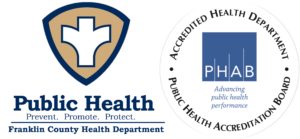 Home Health Services
Home Health continues to see patients as previously scheduled,  as long as no one in the home are experiencing symptoms of COVID-19.
Staff are using extra precautions in order to protect themselves, as well as the community we serve.
Staff are still present in the office, and are available using the regular phone number.  
 Main Phone: 502-564-7383  •  Fax 502-564-9587
          (alternate phone 502-382-0648)
What's home health care?
Home health care is a wide range of health care services that can be given in your home for illness, injury, and postoperative needs. Home health care can be less expensive, more convenient, and provides many of the same services that are provided in hospital or skilled nursing facilities. The services must be skilled and appropriate for provision in the home, ordered by a physician and you must have a physician who will follow your plan of care while you are a patient of home health.
Qualification for Services
Our intake department will help to determine if you qualify for services.
Please have ready the following information:
patient name, address, phone number, date of birth, and social security number

insurance information, including Medicare, Medicaid, or commercial insurance

physician name and information regarding recent hospitalization, illnesses, and home care needs
If you are under a physician's care and are homebound, or if leaving your home is a taxing effort, talk with your physician. If the physician agrees that you could benefit from skilled services in the home, have them contact Franklin County Home Health at (502) 564-7383.
We accept Medicare, Medicaid, MCO's, Medicare Advantage, and most private insurances. We cover all of Franklin County.
Services Include
The skilled services we provide include, but not limited to the following:
Skilled assessments 

Medication teaching and monitoring 

Intravenous injections, infusions, and fluids

Intramuscular and subcutaneous injections

Wound care  

Antibiotics 

Tube maintenance

Ostomy care / management 

Extensive teaching to patients,

 family, and caregivers regarding disease processes, symptom management. 
Additional Services offered: 
Physical Therapy for rehab after hospitalization for illness or surgery during which there has been a decline in mobility. Education to patients and/or caregivers home exercise programs, utilization of assistive devices and home safety.
Occupational Therapy to teach safety in activities of daily living, upper extremity strengthening and education regarding home modification for safety
Speech Therapy and Occupational Therapy for pediatric patients is also available for children who are developmentally delayed.
Short-term Home Health Aide non-skilled services to assist with personal care while regaining strength and independence.
AFFILIATIONS AND OTHER NOTES:
Licensed for Home Health Services by the state of Kentucky

Member of the Kentucky Home Care Association

Member of the Kentucky Public Home Health Alliance

Medicare and Medicaid Certified
Persons with disabilities who require alternative means of communication for program information (e.g. Braille, large print, audiotape, American Sign Language, deaf, hard of hearing or have speech disabilities, etc.), should contact the Franklin County Health Department.  Additionally, program information may be made available in languages other than English.
The Franklin County Health Department is an EEO/AA/Title VI/Title IX/Section 504/ADA/ADEA institution in the provision of its education and employment programs and services. All qualified applicants will receive equal consideration for employment without regard to race, color, national origin, religion, sex, pregnancy, marital status, sexual orientation, gender identity, age, physical or mental disability, genetic information, veteran status, and parental status.   
Franklin County Health Department - HIPAA Privacy and Disclosure Statement
If you have questions or comments about services, providing feedback, website content, website layout, reporting broken links please contact the webmaster.